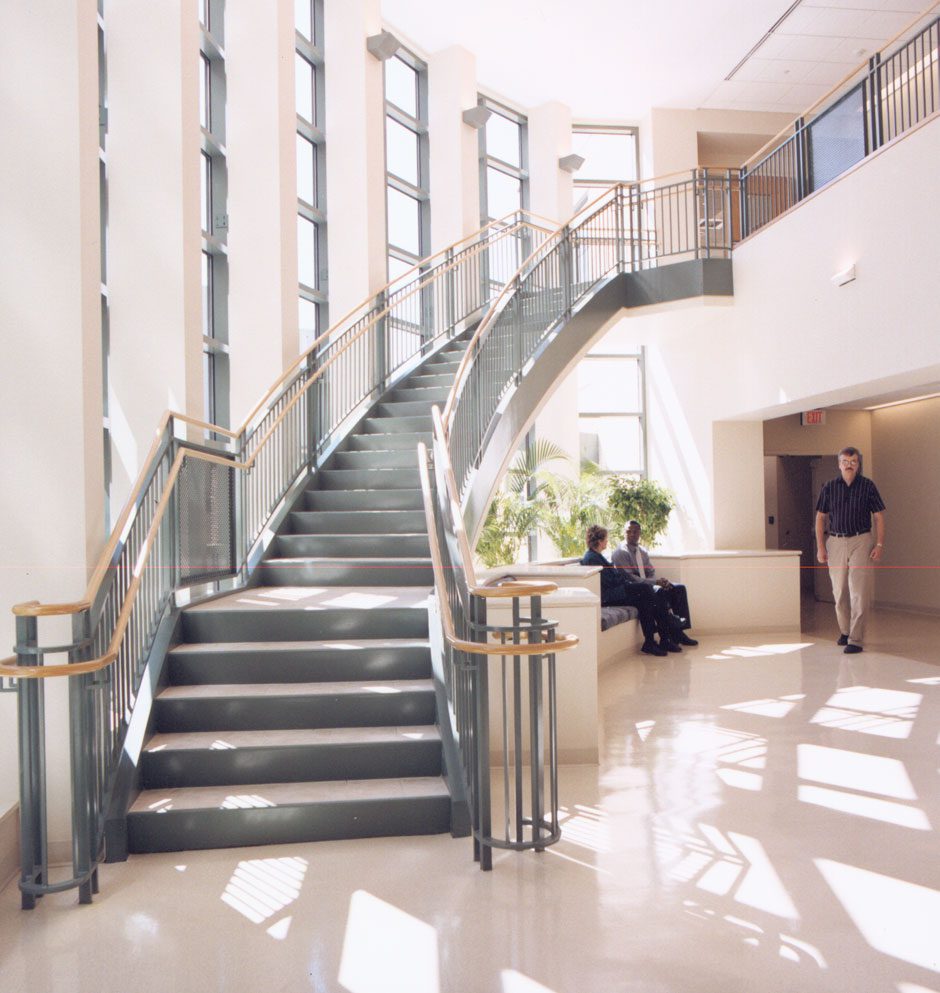 Healthcare Facility Expertise
PG Design + Build leverages 50+ years of healthcare facility experience to help our clients navigate the choices and complexities of the Plan-Design-Build process. Applying the latest in healthcare design concepts, PG will help you create facilities that enhance both the patient experience, as well as the staff's experience and productivity.
Creating deeper customer relationships offers the single greatest opportunity for growth.
Hospital Facilities
From additions and renovations to equipment upgrades, PG Design + Build has completed an impressive portfolio of hospital environments, including emergency departments, cath labs, MRI centers, medical imaging departments, infusion centers, birthing centers, adult and pediatric ICUs, clinical decision units, healing gardens, teaching kitchens, and much more.
Equipment Upgrades
Renovations
Additions
Interior Design & Wayfinding
PG will help your team navigate the options and opportunities to:
Increase operational efficiencies,
Improve layout and hall navigation,
Plan phases of construction to minimize disruption of ongoing operations, and
Integrate code compliance into the design.
CLINICAL FACILITIES
From stand-alone clinics that support two to four physician practices to multi-storied medical centers that offer a wide array of services, PG Design + Build specializes in designing and building the clinical facilities of the future.
For example, PG designed the four-story UW Health Creekside Center using the Integrated Care Team (ICT) model of operations (photo on this page, formerly named SwedishAmerican). Patients may use self-service kiosks with concierge on the ground floor and autonomously navigate to their exam room (patient self-rooming). Patients enter exam rooms from a public hallway, and staff enter via a back door where their office and support areas are located.
The three upper floors host a mix of primary care and specialty practices all utilizing the ICT concept. Lab and radiology services reside on the first floor for patient convenience. Large storage rooms have been eliminated. "Just-in-time" supplies are located in the Integrated Care Team areas and are refilled daily.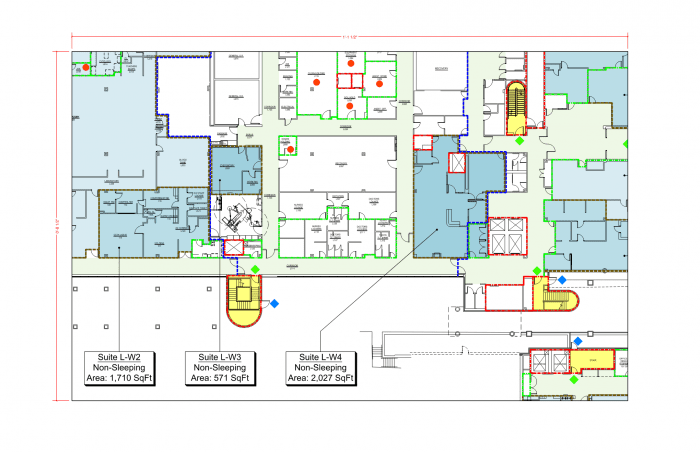 Code Compliance Services
Receiving a list of building code issues that require immediate action can be an incredibly stressful situation for your team. Deciphering the code language, navigating a Plan of Corrections, and compiling the response documentation can be daunting for even the most astute facilities professionals in your organization. PG Design + Build's deep understanding of the unique code compliance requirements of healthcare environments will save your team time, money, and a whole lot of hassle.
Life Safety Plans
With PG on your team, Life Safety Plan documents can be created and continually maintained to support daily operational needs and to prepare your organization for AO and AHJ reviews.
Plan of Corrections
Following a CMS/AO survey, PG can provide your team with the technical support you need to develop a Plan of Corrections and can provide the documentation to complete the corrections in a timely manner.
Compliance Surveys
PG offers on-site assessments and surveys for as-built conditions and inspections of ongoing projects. In addition, PG is available to perform mock surveys to identify and correct issues before your AO or AHJ reviews.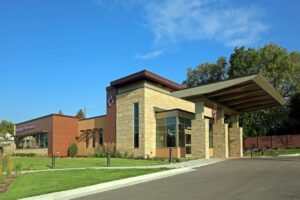 SwedishAmerican Riverwest Clinic
Using the revolutionary Integrated Care Team (ICT) model of operation, this clinic represents a new era for SwedishAmerican. Following check in, patients autonomously navigate hallways to their exa...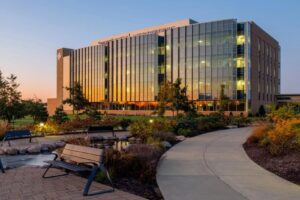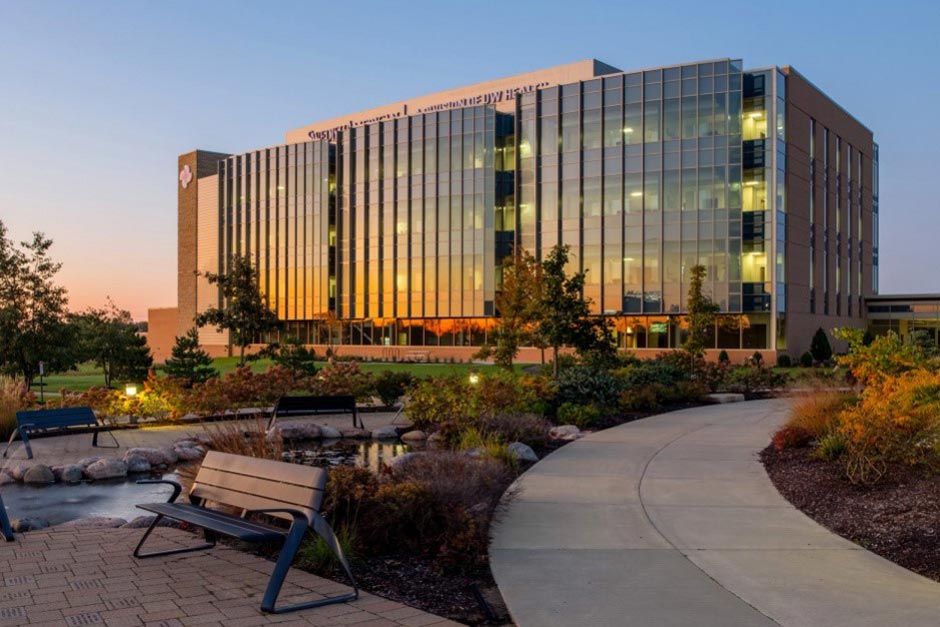 SwedishAmerican, Creekside Medical Center
Four-Story Building This one clinic building replaces four existing buildings and represents a new clinic era for SwedishAmerican in size and operational model. Using the revolutionary Integrated C...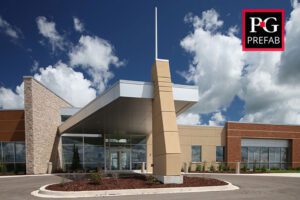 Kishwaukee Family and Specialty Care Clinic
Designed for Kishwaukee Health System, this medical office building supports five physician practices as well as oncology and radiology specialty services.? The facility was built using PG PreFAB p...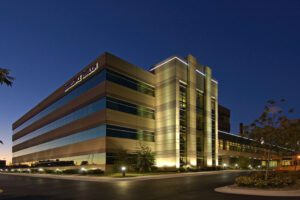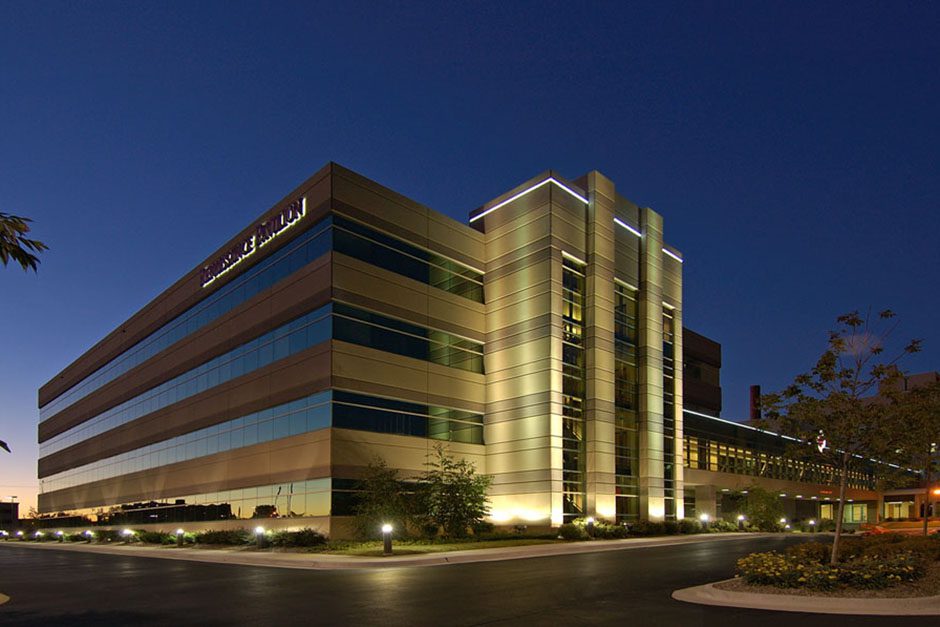 Renaissance Pavilion, SwedishAmerican Hospital Campus
SwedishAmerican leadership asked for an economical design, clean lines, and space flexibility to support various healthcare tenants in this medical office facility.? Constructed on the hospital cam...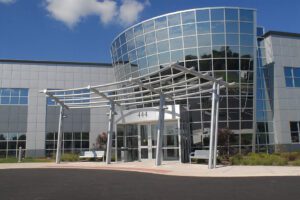 Rockford Cardiovascular Associates
Est. Cost: $8.1 Million This two-story facility located on the campus of OSF St. Anthony Hospital serves fifteen cardiovascular physician practices.? The clinic is organized in pods for patient con...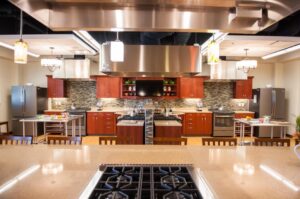 KishHealth System Demonstration Kitchen
PG was tasked by KishHealth System to create the Leishman Center for Culinary Health within a medical office building connected to Kishwaukee Hospital.? The Center provides educational space to pro...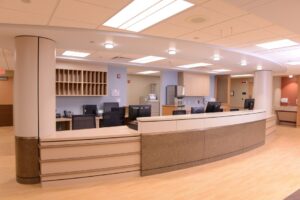 SwedishAmerican Hospital, Clinical Decision Unit
Developed as an extension of SwedishAmerican Hospital?s Emergency Department (ED), this Clinical Decision Unit (CDU) provides space to extend patient observation and complete diagnostic testing. Th...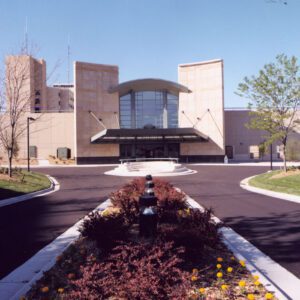 SwedishAmerican Hospital Addition
PG partnered with TRO Architecture of Boston, MA to complete this $32 million project that represents Phase I of a multi-phase Master Plan for SwedishAmerican Hospital. This expansion addressed a v...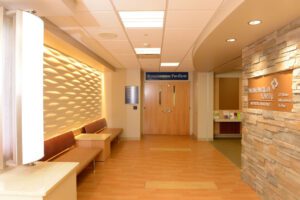 SwedishAmerican Hospital Medical Imaging Department
This project represents a two-year, multi-phased, complete renovation of 12,000 square feet out of 15,000 square feet of SwedishAmerican Hospital?s Medical Imaging/Radiology Department.? Following ...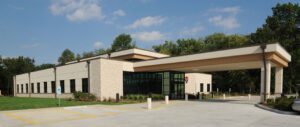 Wasbash Orthopedic Practice
Wabash General Hospital Campus
In order to create an affordable building on a tight timetable for Wabash General Hospital?s orthopedic practice, PG offered a PreFAB solution to save time and money while enhancing quality for thi...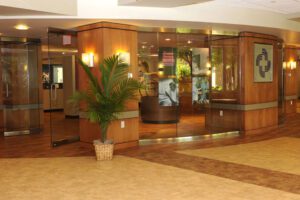 SwedishAmerican Hospital Heritage Museum
In celebration of their 100-year anniversary, SwedishAmerican Hospital commissioned PG to design a Medical History and Heritage Museum. The project was designed to provide an improved flow pattern ...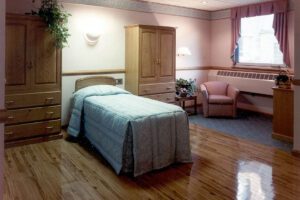 Rockford Memorial Hospital, Labor/Delivery/Recovery Unit
The hospital?s Labor/Delivery/Nursery wing was completely gutted and reconfigured to provide much more spacious labor & delivery rooms that offer a more home-like atmosphere for patient comfort...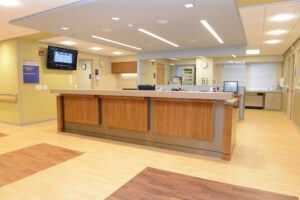 SwedishAmerican Hospital Mother / Baby Unit
In order to increase the size of SwedishAmerican Hospital?s OB Department, complete renovation of the 8th floor was undertaken.? The resulting Mother/Baby Unit consists of twenty-five ?rooming in? ...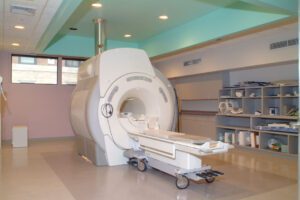 Freeport Memorial Hospital, MRI Addition
Estimated Cost: $1.2 Million While original projections placed the cost for Freeport Memorial Hospital?s MRI addition and renovation at $1.2 million, PG was able save this long-term client over $20...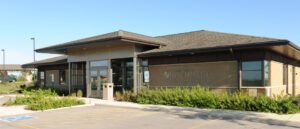 Kishwaukee Family and Speciality Care Clinic
Located in the Waterman Crossings Development among other retail facilities, this one-story, medical clinic was designed for Kishwaukee Health System to support a two-physician business model. In a...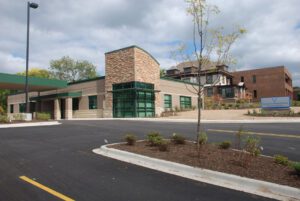 Davita Dialysis Center (Formerly Fresenius)
A joint venture between a private developer and SwedishAmerican Hospital, this stand-alone clinic facility provides long-term rental space for the DaVita Dialysis Center (formerly Fresenius). Situa...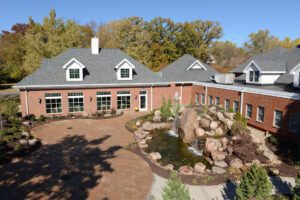 Freeport Health Network, Cancer Center Expansion
The existing 10,000 square foot facility is located on the Freeport Memorial Hospital campus and hosts medical oncology, hematology, and radiation oncology services. PG was commissioned to design +...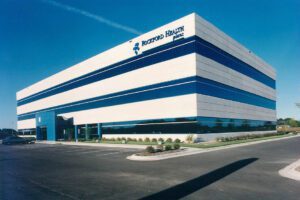 Rockford Health System, Medical Office Building
A provider of health plans, Rockford Health System (RHS) was interested in housing a variety of services and staff in one place. To determine project scope and aesthetic, PG met with RHS staff and ...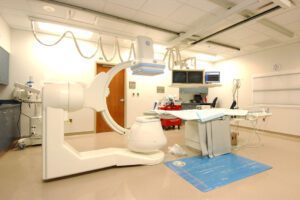 Freeport Health Network, Cardiovascular Center
Judy & Virgil Bocker Cardiovascular Center Serving both in-patient and outpatient visits, this cardiovascular center is equipped to support both cardiac and vascular procedures. Created by comb...
Why PG?
LEVERAGING 50+ YEARS OF EXPERIENCE 
In a firm with a legacy of over 50 years of facility research and design, our experience informs our recommendations and adds value at every stage of your project.
HEALTHCARE: DEEP KNOWLEDGE OF HEALTHCARE FACILITIES & CODE COMPLIANCE.
PG's team offers deep knowledge of healthcare code compliance—which results in far fewer correction flags from AO and AHJ reviews—saving you team time, money, and a whole lot of hassle on every project.
Schedule Your Free Consultation
Steve Howlett is PG's financial facility expert. He has spent more than 30 years transforming bank branches to maximize results.
Choose Your Free Consultation
We know that it can be difficult to evaluate architectural service providers. So, we've created a couple of free consultation options to give you a chance to get to know us including:
• FREE WALK-THROUGH BRANCH ASSESSMENT
• FREE NEW BRANCH CONSTRUCTION CONSULTATION
READY TO SCHEDULE your branch walk through or new construction consultation? It's a great way to see if PG is a fit for your architectural needs. Call (815) 654-9700 and ask for Steve Howlett or email steve@pgarch.com.