By its nature, working with an architectural firm is a collaborative process. Your team is in the driver's seat with a destination/goal in mind, and we're your trusty navigators.
With our deep understanding of architecture, design, and construction, we'll guide you through your options and choices to create your facilities of the future.

Healthcare Compliance Specialist
Certified Healthcare Facility Manager (CHFM) Certified Fire Plans Examiner (CFPE) ASHE, NFPA, & Associate AIA

Sales & Marketing Director
Environmental Branding Specialist
Information available soon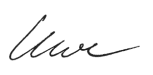 The information available soon.