One Company
For All Your
Building Needs
One Company
For All Your
Building Needs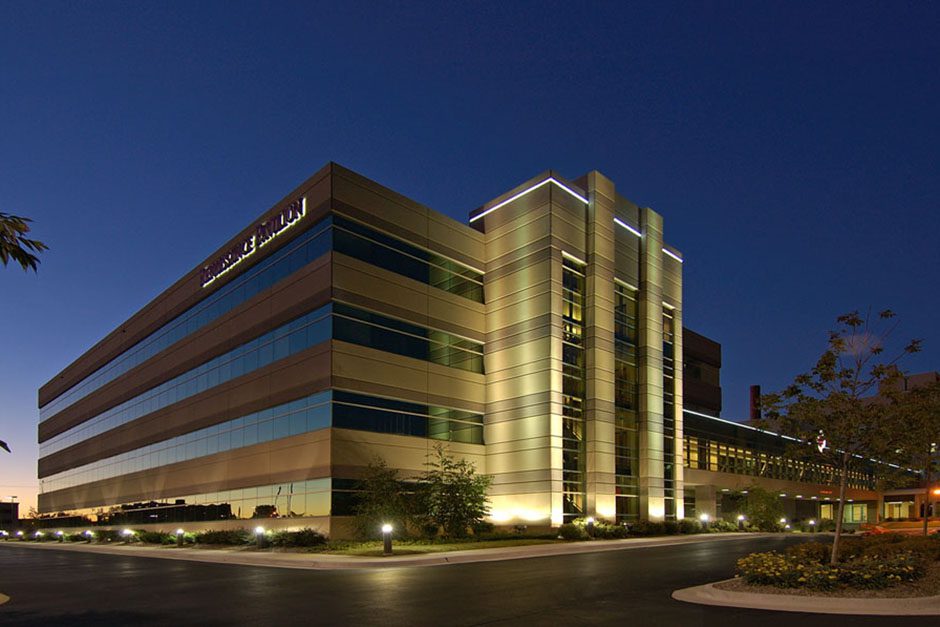 Building Solutions for 50+ Years
PG Design + Build is an integrated architectural planning, design, and construction delivery company with over 50 years of experience providing building solutions for a wide variety of clients, and offers specialized expertise in healthcare and financial facilities.
PG Design + Build offers a single team that spans the PLAN>DESIGN>BUILD process to offer our clients the ease and value of a turnkey project. This approach provides a single point of responsibility, a faster design process, better cost control, and a smoother/faster construction process that ultimately yields better designed buildings and interiors.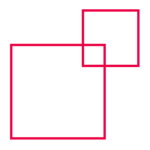 Cornerstone Credit Union,
S Beloit
Cornerstone Credit Union hired PG to renovate the entire exterior and interior of this branch facility while remaining within the original building foot print.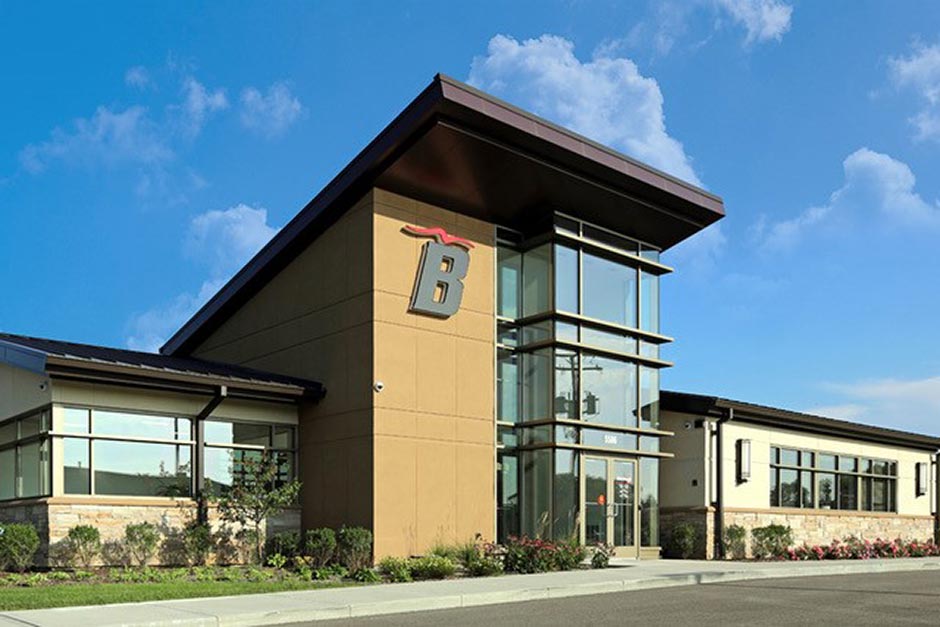 Blackhawk Bank,
Roscoe Renovation
PG provided architecture, planning, and interior design to successfully convert an existing restaurant complex into a full-service banking center.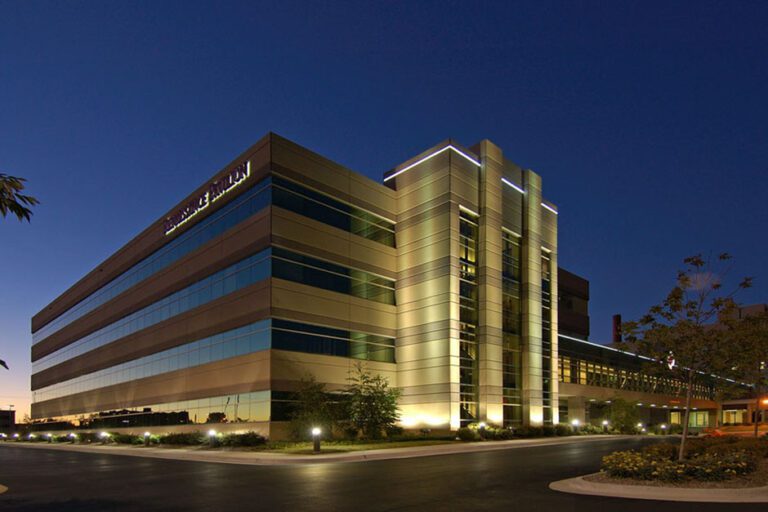 Renaissance Pavilion, SwedishAmerican Hospital Campus
SwedishAmerican leadership asked for an economical design, clean lines, and space flexibility to support various healthcare tenants in this medical office facility.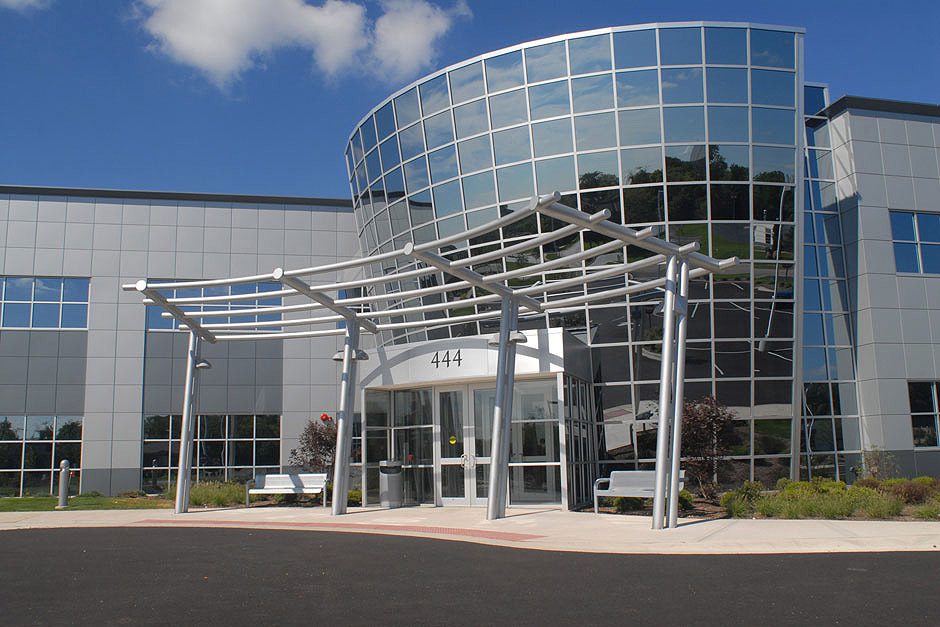 Rockford Cardiovascular Associates
This two-story facility located on the campus of OSF St. Anthony Hospital serves fifteen cardiovascular physician practices.  The clinic is organized in pods for patient convenience.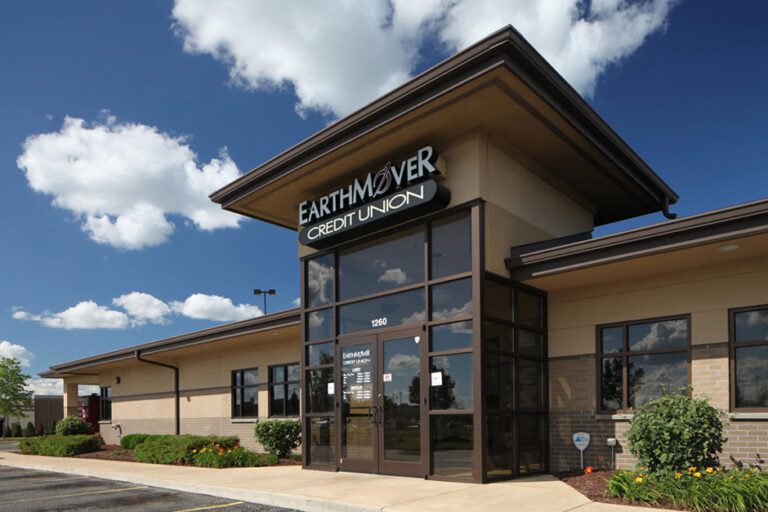 Constructed in just four months using PG PreFAB panels, this facility features a "Midwestern prairie style" with brick and stucco finishes to complement Earthmover Credit Union's Yorkville, Illinois location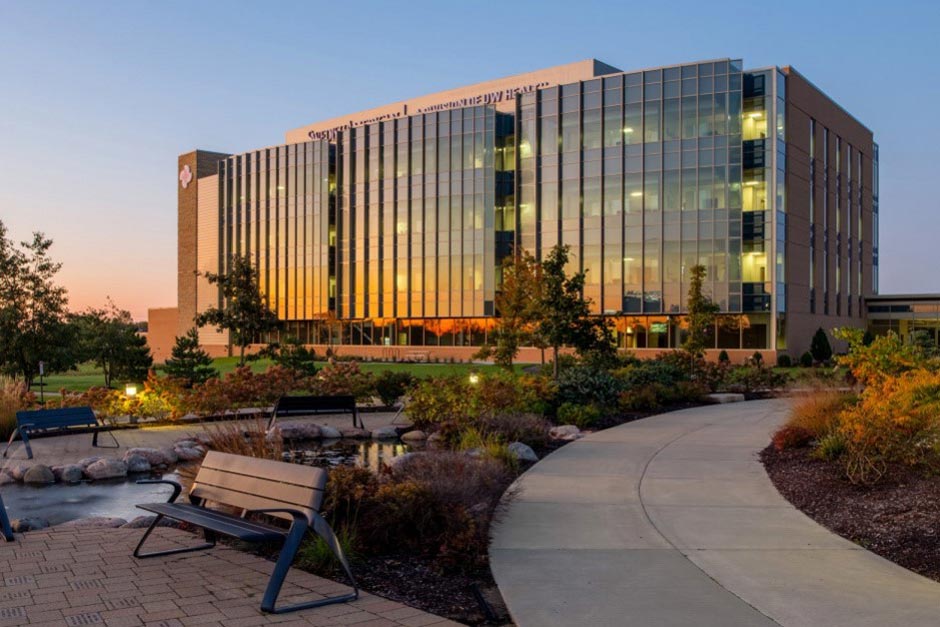 SwedishAmerican,
Creekside Medical Center
Built as part of an existing campus with the SwedishAmerican Regional Cancer Center, Creekside Medical Center enjoys views of beautiful ponds and walking paths.
For our flagship facility on Roselle Road, we needed a consulting team with deep experience in both building & site planning. PG?s team provided very successful consulting services for a highly-publicized municipal project.
Shaumburg Fire Department

PG?s ability to transform our ideas into real planning and help us navigate the delivery process was critical to our success. This type of project is difficult, and we feel PG helped deliver a win-win for both the fire district and the Bartlett community.
Bartlett Fire Protection District

PG was immediately responsive to all requests during the design and throughout the construction of our new office building. They regularly made significant contributions to the physicians' evolving "vision" for the structure, and in the end, achieved a final product greatly exceeding our expectations.
Physician Practice Group Manager
Rockford Cardiovascular Associates

PG Design + Build is a partner committed to creating the brand of the future…PG delivered a plan to WOW our members.
From day one, PG has been an outstanding partner. PG has worked diligently to understand the philosophy and needs of our organization.
I feel that the quality of the end product is the best way to evaluate an architectural firm. I have been very pleased with the projects that PG has worked on for the bank.
First Midwest Bank (formerly NB&T)
PG Design + Build brought many value-added ideas to our attention that enhanced the overall building and design.
The ability for Steve?s team to accurately budget a very complex project and then facilitate an under-budget bidding process was critical to the construction being able to start immediately. We were able to upgrade many aspects without going back to the health system board for more funding.
Director, Construction Management Department
SwedishAmerican, A Division of UW Health

I can honestly say that the Rochelle building definitely exceeded my expectations in every way, and I definitely had lofty expectations?from the location, the features, the construction process, this member-friendly facility has been a hit with the members, employees, and the community from day 1 of operation. We couldn?t be happier with the facility!
PG?s ability to leverage the contracting resources of not only our members, but of the local community, was very important to our organization. Their planning leadership established a clear path from the start and never led us astray. We have a facility that to this day still elicits positive comments from our members.
Call Us At (815) 654.9700 to discuss your next project.
We help our clients navigate the complexity and choices of the PLAN> DESIGN> BUILD process while offering advice that adds value at every step of an architectural project.
We believe the key to our success is our
evidence-based design processes,
principal involvement in every project, and
constant communication and responsiveness.